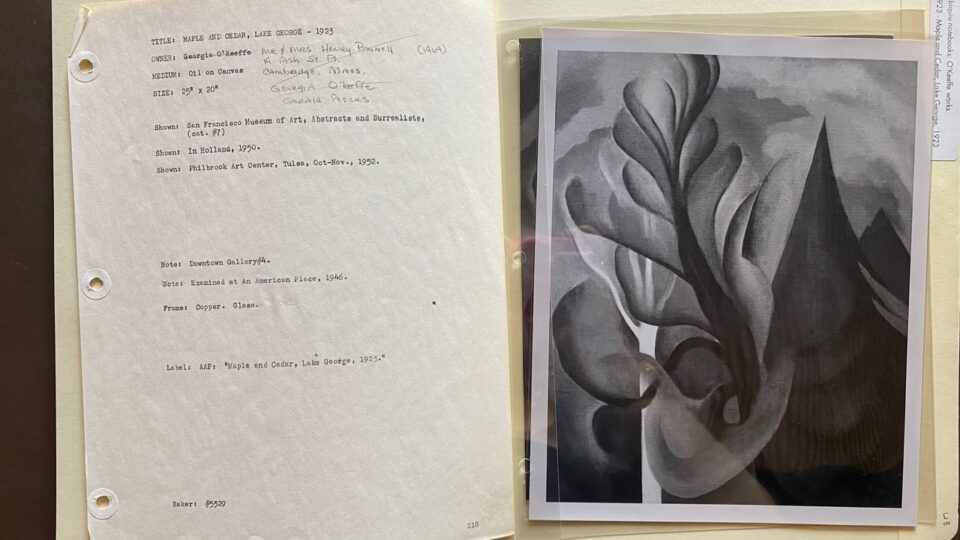 To celebrate American Archives Month 2023, which occurs every October, we are featuring aspects of the newly processed collections from the Michael S. Engl Family Foundation Library and Archive. This year, we are spotlighting the Georgia O'Keeffe Papers, to celebrate the completion of processing the collections and the publication of the finding aid after many years and several archivists!
The Abiquiú Notebooks are documentation of how Georgia O'Keeffe herself was an archivist. These notebooks are a comprehensive index of O'Keeffe's works, with reference photographs from 1914 through 1970, sorted by date, location, and subject.
Originally compiled by Doris Bry in the 1950s, the Abiqui Notebooks are O'Keeffe's own records of her artwork. The otebooks document titles, dimensions, owners, exhibition histor, and more in the form of individual factsheets for each work. The notes often include reference photographs to clearly identify paintings.
Additional business papers in the Abiquiú Notebooks include exhibition records, especially ephemera and checklists, as well as papers from O'Keeffe's time working with Edith Halpert and the Downtown Gallery, such as receipts, correspondence, and lists. The notebooks also include the Alfred Stieglitz estate distribution, which took O'Keeffe years to settle.
These photos are examples of O'Keeffe's works by creation date and accompanying exhibition history in the Abiquiú Notebooks: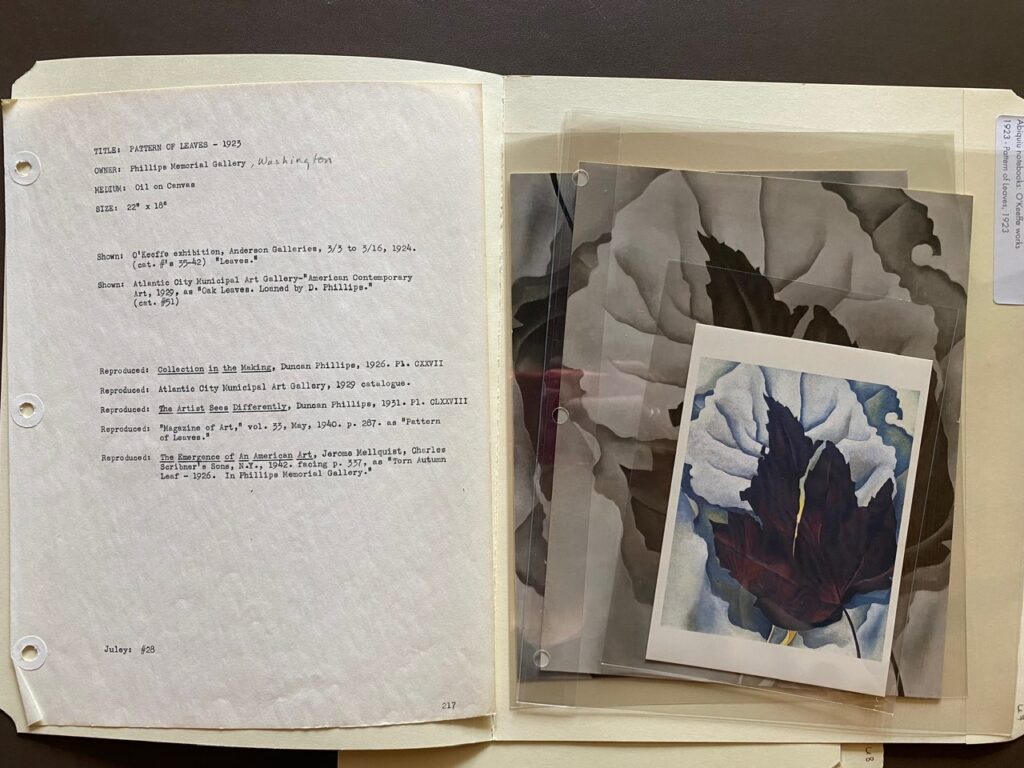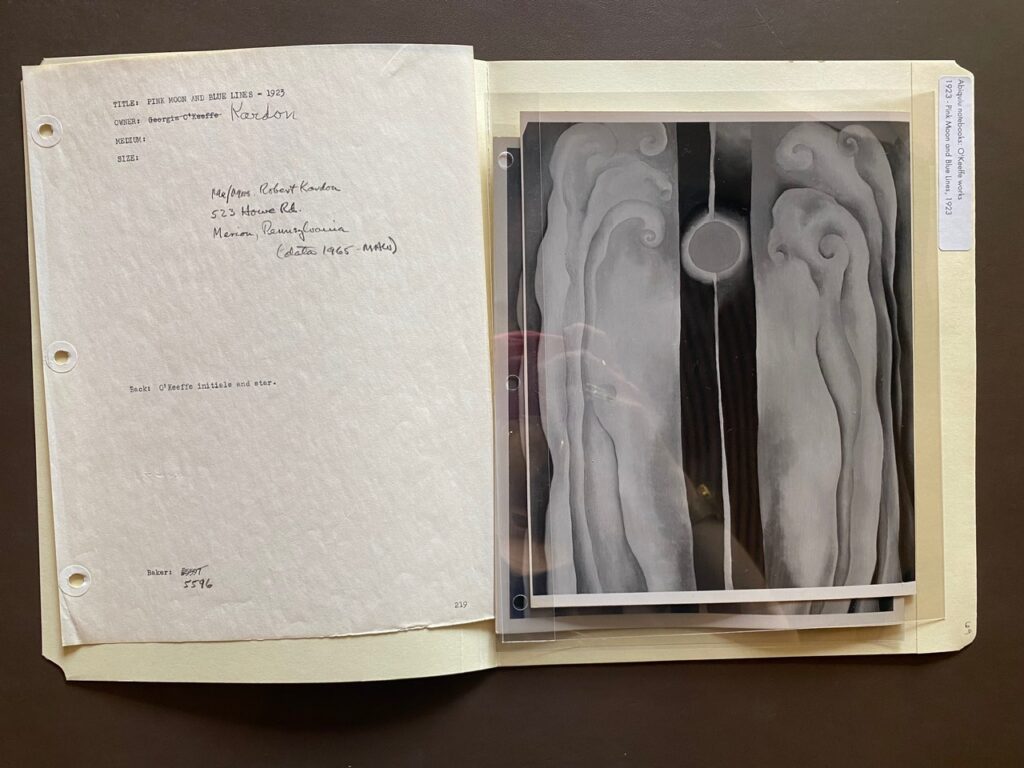 —
The Michael S. Engl Family Foundation Library and Archive serves the public by collecting, providing access to, and preserving information about Georgia O'Keeffe and her contemporaries, related regional histories, and Modernism. The Research Collections and Services team is available to answer questions, share resources, and help with your research projects; you can contact the Library & Archive here.