Hitting the Road Spring 2023
The Georgia O'Keeffe Museum's mobile creativity studio, Art to G.O., is coming to a location near you starting in April 2023! We have on-the-go art making and creative activities for participants of all ages and will be visiting libraries, community centers, schools, parks, senior centers, and festivals all year long. Non-profit and public service organizations anywhere in New Mexico can request a FREE visit by filling out the request form below.
Art to G.O. is available for dates starting April 1, 2023. Questions? Art to G.O. can be reached by email at [email protected] or by phone at 505.946.1007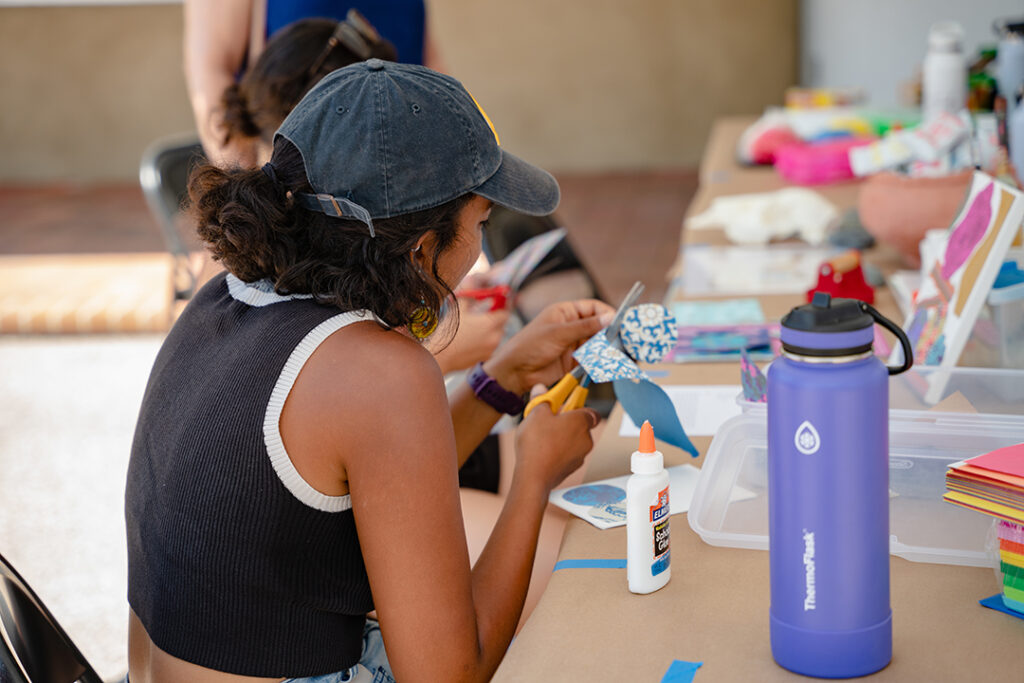 Art to G.O. is driven by the generosity of individuals like you. Support our work to educate, inspire, and deepen engagement with local audiences by making a gift to the Museum's Annual Fund today.

Art to G.O. is fueled by our generous sponsors: