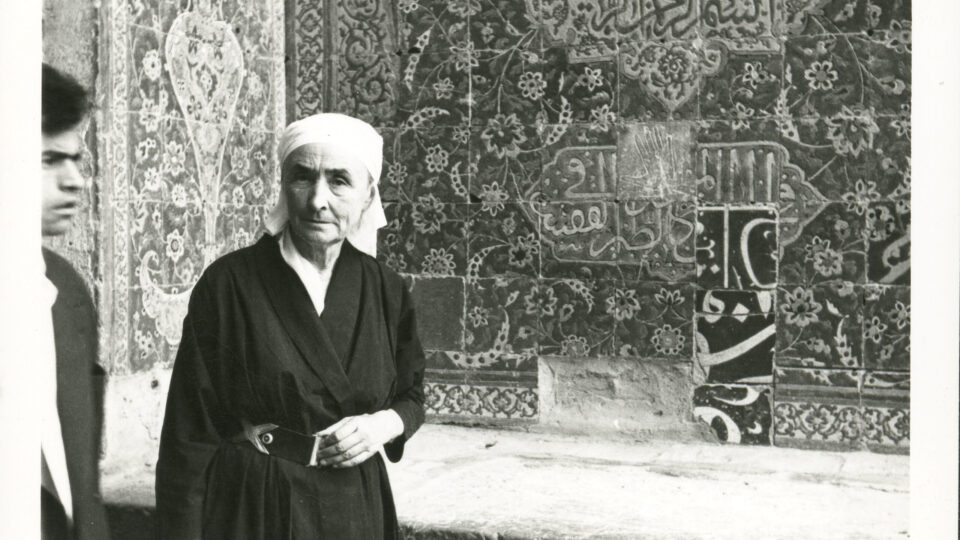 Around the World with O'Keeffe
In the 1930s, Georgia O'Keeffe took her first international trip. A consummate traveler, she would continue exploring until 1983, when she went to Costa Rica at the age of 96. Over her lifetime, O'Keeffe visited more than 49 countries across nearly every continent.
This talk explores the international travels of Georgia O'Keeffe through the souvenirs she collected during her many adventures that are featured in the current exhibition, Around the World with O'Keeffe. Gain insight into the myriad ways travel influenced her home design and sense of style.
About the Speaker
Giustina Renzoni joined the Georgia O'Keeffe Museum in 2018. As the Curator of Historic Properties, she oversees tours, programs, and exhibitions connected to Georgia O'Keeffe's two historic homes. Previously, Giustina has held a variety of museum positions at the Museum of Contemporary Art Denver, Denver Art Museum, and the Museum of Fine Arts Boston. In addition, as a contemporary art curator, Giustina has organized exhibitions highlighting up-and-coming local artists for galleries in Boston and Colorado. She received her BA in Cultural Anthropology from Northeastern University, Boston and an MA in Art History from University of Colorado, Boulder focusing on colonial visual culture and printmaking
—
This talk was recorded as part of our free 'Mornings With O'Keeffe' lecture series on the first Wednesday of every month.